Have friends coming into town for a visit? Tell them to book our Airbnb at Fangboner Farms! Our charming little farmhouse has a full kitchen, three bedrooms, and two baths - ideal for a little getaway in Holland, Ohio. Our rental home is clean and Covid safe.You know, the holidays are just around the corner, so it might be a good idea to book our Airbnb early. Thanksgiving is only a few months away, after all, and your extended family might enjoy having their own space while they're visiting you.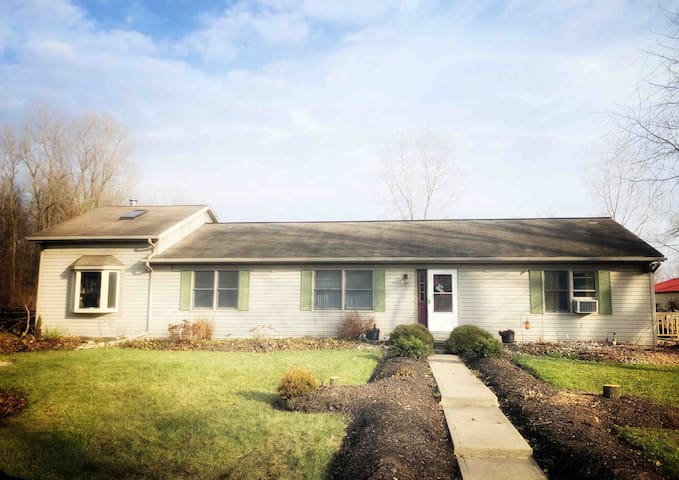 We always like to let our guests know that we maintain our always-impeccable cleaning standards, plus extra sanitization to make sure the space is safe during the pandemic. All surfaces are sanitized thoroughly, so visitors can relax, taking in the serene surroundings of our herb farm. Not only that, but you'll have access to the grounds and our Farm Market store on the weekends, meaning you get first dibs on samples of our teas, wines, coffees and possibly some sweet baked treats!
Whether you're booking for family during the holidays, or a little romantic staycation if you're local to the Ohio area, you should definitely consider booking with us for an unforgettable experience.